Pushpa Sharma
Dietitian & Nutritionist
Pushpa Sharma is currently working as The Head of The Department of Dietetics Department, Marble City Hospital, Ajmer. She believes in Creating Healthier Lives and keeping oneself healthy with good diet and exercise. Specialization: Sports Nutrition, Diabetes, Hypertension, Weight Gain, Obesity, Pregnancy, Surgeries, Trauma Care, Cardiac, PCOD, Cholestrol-Control Diet, Pediatrics, Cancer, Clinical Diet
View Bio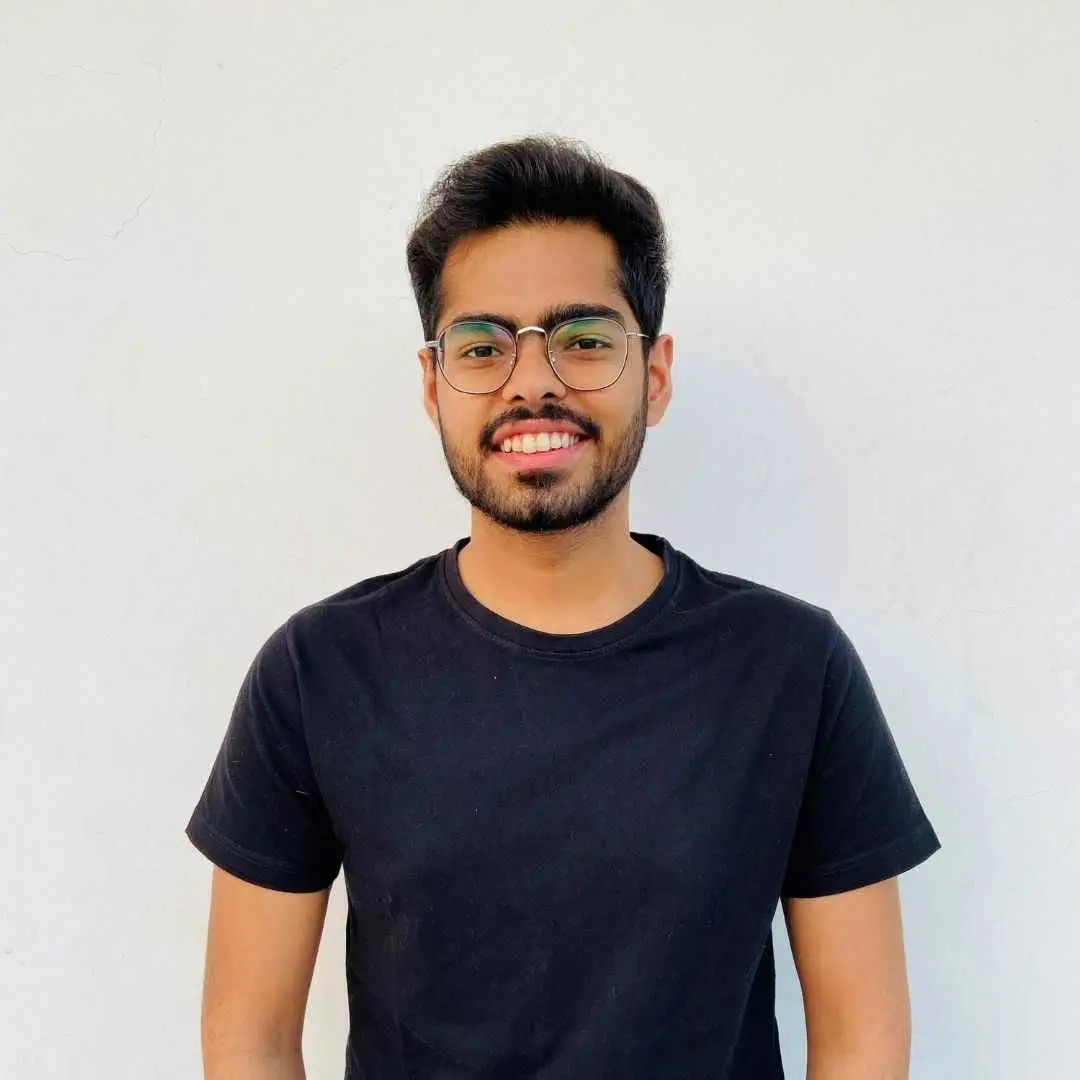 Siddharth Keswani
Nutrition & Lifestyle Coach
Siddharth Keswani is a certfied Nutrition and lifestyle coach. He is also a Vedic and Ayurvedic Consultant who believes in healthy living with a great diet routine. Specialization: PCOD, Weight Management, Diabetes, Gastrointestinal issues
View Bio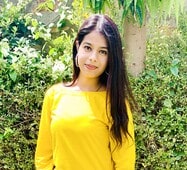 Pooja Tanwar
Holistic Nutritionist
Pooja Tanwar is a holistic nutritionist and she loves creating new recipes. The thing she is most passionate about in life is helping others to live healthier and happier lives. She loves working with people who are looking for ways to implement simple changes to feel their best selves. Specialization: Weight Loss, Weight Gain, Diabetes, PCOD, PCOS, Thyroid
View Bio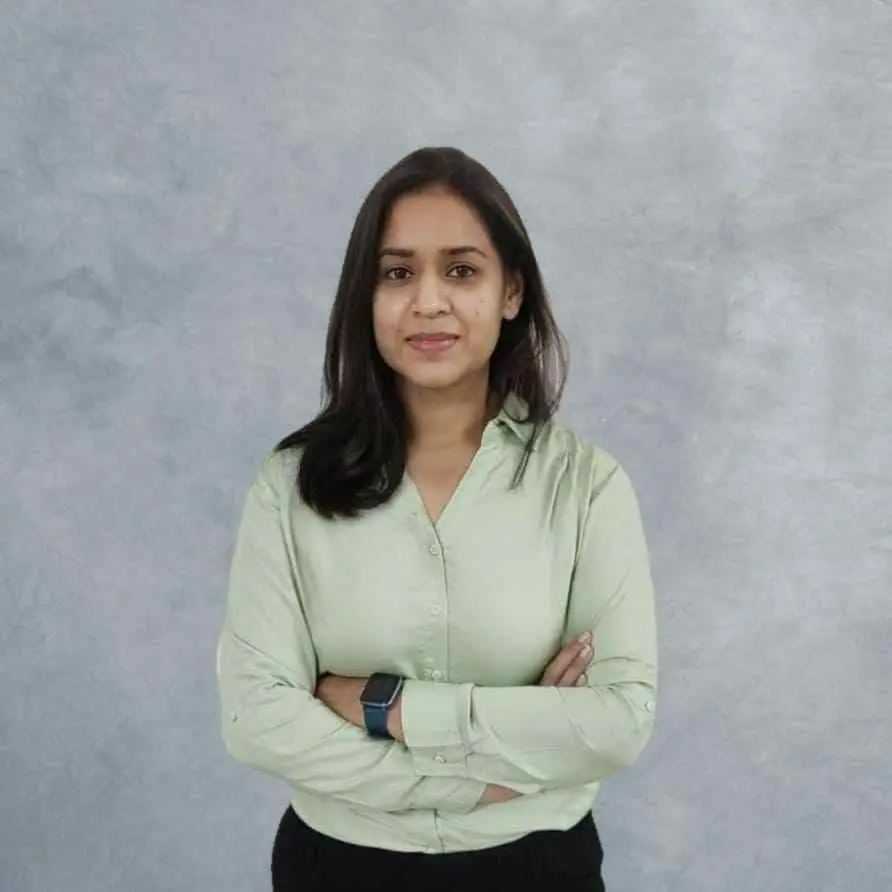 Anju Singh
Health and Nutrition Coach
Anju Singh is a Dietitian and Health and Nutrition Life Coach. She creates personalized nutrition and dietary planning based on body types and health goals. Specialization: CVD, Diabetes, Gout, PCOS, Thyroid, Weight Loss, Weight Gain, Pregnancy Nutrition and Post Partum Weight Management
View Bio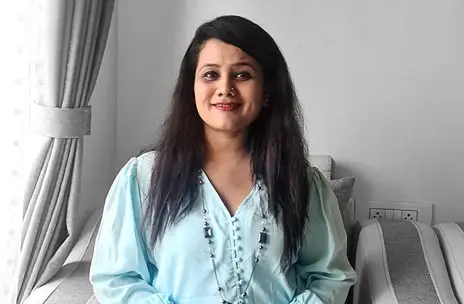 Sunita Raikwar
Clinical Nutritionist & Lifestyle Coach
Sunita Raikwar is a clinical nutritionist and lifestyle coach. She is a certificate holder of Functional Food and Mental Health Disorders. She also won several awards in 2020-2021. Specialization: Cardiac Care, Cancer, Kidney-related issues, Diabetes, Gout, Thyroid, Weight Management, PCOS, Menopause, Pregnancy, Hair and Skin Care
View Bio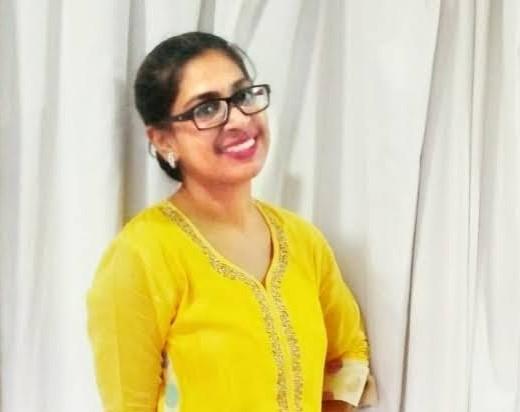 Jyoti Pachisia
Dietitian
Jyoti Pachisia, Bsc and MSc in Food and Nutrition is a motivating nutritionist that provide individualized nutrition therapy for any health condition, state of life, or goal you have in mind. She also create resources to support decision making about food and diet. Specialization: Diabetes, Infant and Young Child Nutrition, Postpartum
View Bio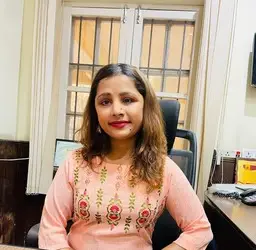 Ritika Bhusal
Dietitian
Ritika Bhusal, M.Sc. in Nutrition and Dietetics hails from Kathmandu, Nepal. She is passionate about learning more and more thus, has pursued several courses and certifications. Rather than just a diet plan, she prefers a holistic approach to promote and improve health. This holistic approach includes diet and lifestyle modification, physical activity, and mental health. Specialization: PCOS, Thyroid, Diabetes
View Bio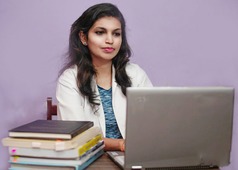 Kavya KG
Diet/Nutrition Consultant
Kavya KG, a Professional Health Advisor & consultant provides consultation on human nutrition and dietetics. With a creative, dynamic and responsible approach to healthy eating as well as with her 8 years of experience in this industry she would help you achieve all your nutrition goals in a healthy way. Specialization: Weight Loss, Gain, PCOD, Thyroid, Hypertension, Diabetes
View Bio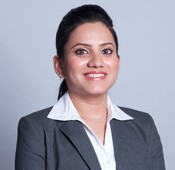 Shilpi Agarwal
Diet and Nutrition Consultant
Shilpi Agarwal is a Diet and Nutrition consultant with 11 years of experience in Health & Wellness industry in varied roles. Specialization: Diabetes, Weight management, Maternal Nutrition Counselling
View Bio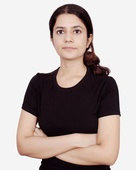 Bhuvi Pragwat
Clinical Nutritionist
Bhuvi Pragwat believes in focusing on bringing about a behavioral change to achieve the desired results in a sustainable manner. She helps people achieve optimum health through a holistic approach towards nutrition and lifestyle. Specialization: Weight Management , Cardiac Care, Diabetes, Hypertension, PCOS, and Gastrointestinal Issues
View Bio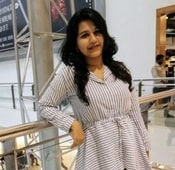 Labdhi Shah
Clinical Dietitian & Holistic lifestyle Nutritionist
Labdhi Shah is qualified in Clinical Nutrition & Dietetics and also a Certified Diabetes Educator. She is passionate about working in Preventive & Therapeutic Health. She believes in eating right with good diet and nutrition. Soecialization: Weight Management, PCOS, Diabetes Reversal, Cholesterol Management, Pre-natal & Ante-natal Nutrition, Child Nutrition, and Women's Wellness
View Bio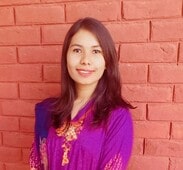 Milka Tariq
Clinical Dietitian
Milka Tariq is a Healthy Lifestyle Consultant, and Clinical Dietitian. She is passionate to provide better nutrition to people. Specialization: Weight Management, PCOS, Diabetes, Hypertension, Arthritis, Hepatitis, Kidney, Preconception, Breastfeeding Consultation, Pregnancy, Physical Growth in Children
View Bio
Dr. Monika Seth
Diet and Nutrition Consultant
Dr. Monika Seth is a Senior Consultant with expertise in the field of Food and Nutrition. She has written numerous health-related articles in various websites and magazines. Specialization: Weight loss, Diabetes, Blood Pressure, Cholesterol, and other therapeutic diets
View Bio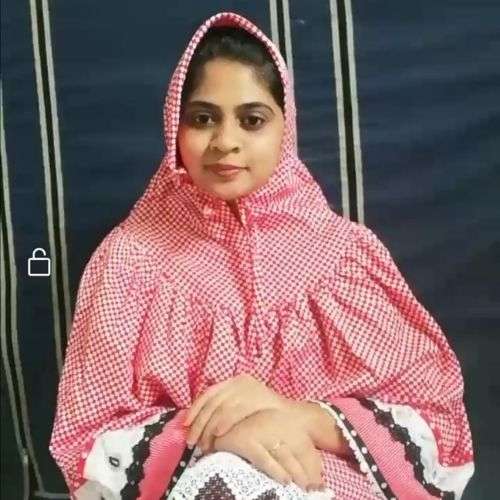 Zahra M.Ezzy
Diet and Nutrition Consultant
Zahra.M.Ezzy ,Masters in Foods and Nutrition, Consultant Dietitian deals with therapeutic health conditions with holistic nutrition approach and lifestyle modifications. Adding value and improving one's life better to best has always been her motto and mission which she consistently works through counseling that deals with physical and mental well-being. Specialization: Diabetes, PCOD, Hypertension, Kidney Care, Cardiac Care, Uric Acid, Thyroid, Nephritis, Gastrointestinal Issues
View Bio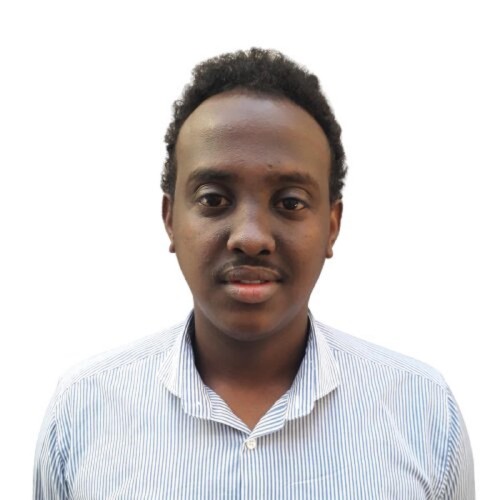 Amanuel Elison Meshesha
Diet and Nutrition Consultant
Amanuel Elias is a public health specialist in nutrition, and an experienced dietitian . He is very committed to making a difference in people's life, by guiding them how to have a good lifestyle, especially their diet and physical fitness. Specialization: Hypertension, Diabetes, Weight Loss, Weight Gain
View Bio
Charu Singh
Diet and Nutrition Consultant
Charu Singh, MSc. Food and Nutrition is an experienced and certified Diet and Nutritionist with a vision to create health awareness and eradicate myths related to diet and nutrition. Specialization: Thyroid and Obesity
View Bio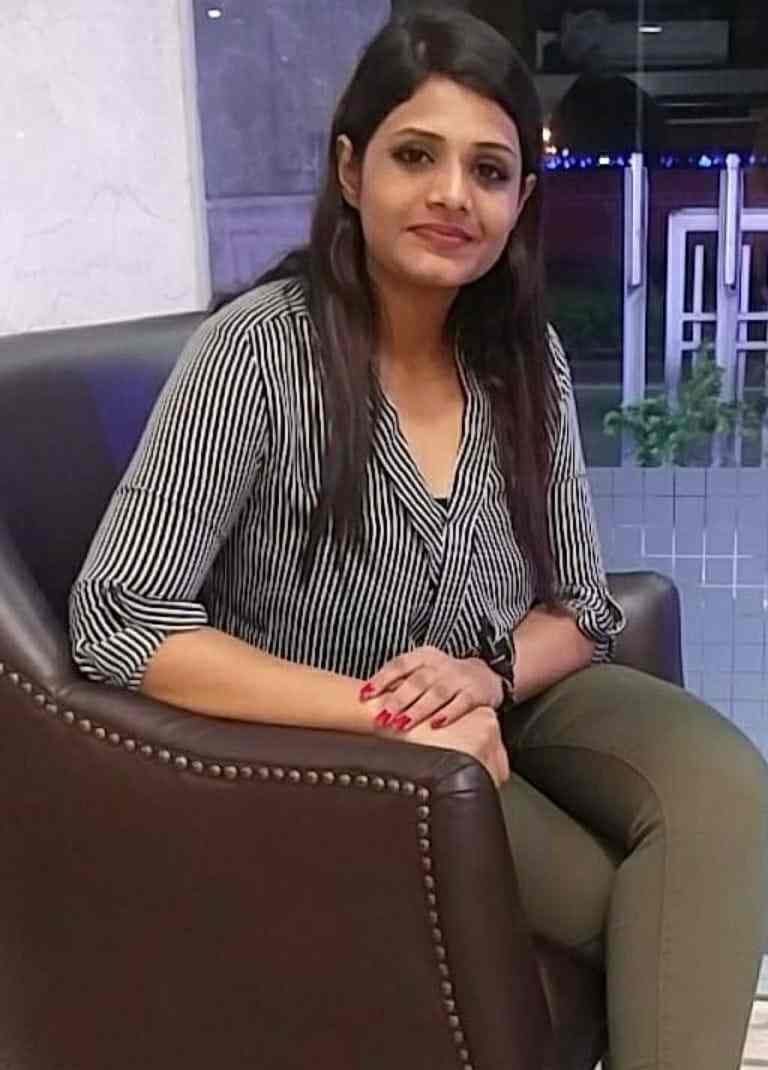 Saloni Poddar
Yoga and Weight Loss Consultant
Saloni Poddar, Yoga and Weight Consultant is certified yoga trainer, sports nutritionist, and weight loss consultant. She aims to provide her clients with various workouts and work on every aspect of the body like stamina, flexibility, strength, and agility. She believes fitness is not just limited to weight loss but it's equally important for your mental health. So, let's get fit together and create healthier lives!
View Bio
Yashika Vijay
Zumba and Fitness Consultant
Yashika Vijay is a certified Zumba and Fitness Coach with several years of experience. She is highly trained and experienced in the areas of Zumba and Yoga programs that maximize results and help clients develop a true sense of well being.
View Bio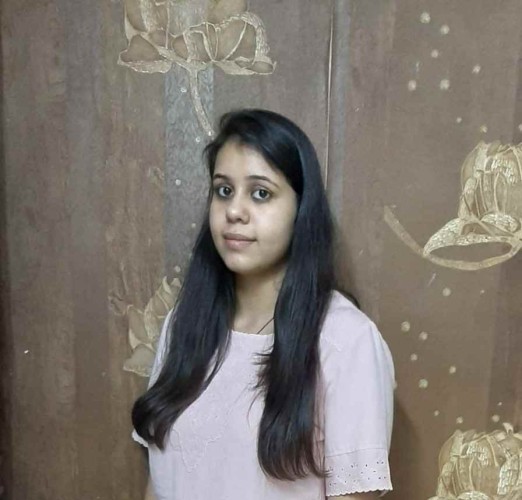 Nupur Jangid
Nutritionist & Fitness Trainer
Nupur Jangid has completed her education in MSC (Food & Nutrition). She believes in providing a holistic approach to lifestyle with good diet and exercise. Specialization: Therapeutic Diets, Yoga and Cardio
View Bio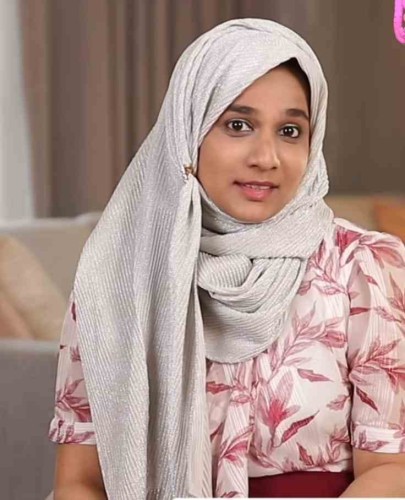 Munazzah Qazi
Diet & Lifestyle Consultant, Diabetes Educator
Munazzah Qazi has completed her education in Food Science and Nutrition and holds a myriad of experience with highly acclaimed hospitals like KEM hospital, Asian heart hospital and corporates like SunPharma, Reliance Industries, CoWrks, Powai. She believes in helping people inculcate healthy lifestyle habits to remain fit and healthy with customized diet plans. Specialization: Menstrual Cycles, Diabetes, High Cholesterol, Hypertension, PCOS, Gout, Thyroid, Gastric, Pregnancy, Lactating Mothers, Child Nutrition
View Bio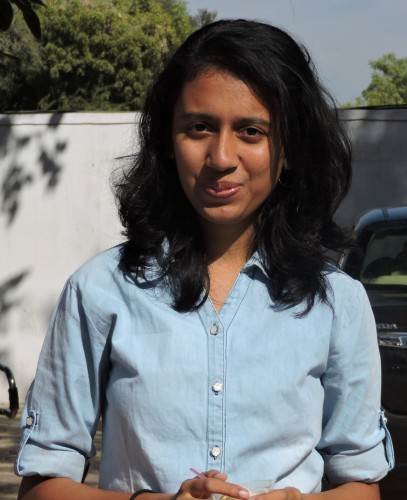 Tanvi Patwari
Nutritionist and Lifestyle Coach
Tanvi Patwari is a Registered Dietitian with All India Second Rank with more than 3 years as a practicing dietitian. She has worked with 400+ clients in assisting them with a better lifestyle. She can be your Fitness and Lifestyle Coach with all the solutions that you need to get to a better, healthier, and happier lifestyle. Specialization: Post-Trauma Care, PCOS, Thyroid, Gastrointestinal Issues, Weight Loss, Immunity Boosting, Pregnancy
View Bio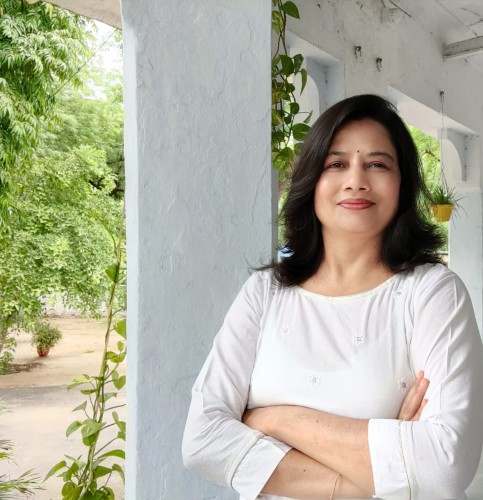 Savita Verma
Yoga & Spiritual Therapist
With 14+ years pf experience in health and fitness industry, Savita Verma brings her expertise in Yoga, Meditation, and Spiritual practices. She is also a Nutrition Planner and Reki and Spiritual Healer.
View Bio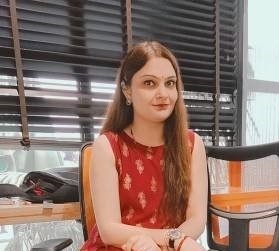 Komal Sharma
Senior Nutritionist, Diabetes Educator, PCOD Expert
With 7+ years of experience in client's diet counseling and customization , Komal Sharma has worked as Senior Nutrition coach in various institutes. Currently, she is working as a Diabetes Educator in Sitaram Bhartia Institute of Science and Research.
View Bio
Srishti Dhupar Sareen
Senior Nutritionist
Srishti Dhupar Sareen is a seasoned and compassionate Nutritionist with an outstanding record of patient service and satisfaction. She crafts special menus tailored to reconcile individual patient health needs with food preferences. Specialization: PCOS, Diabetes Educator, Lifestyle & Health Educator
View Bio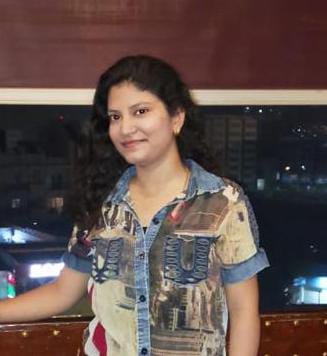 Geetika Khanna Mongia
Diet and Nutrition Consultant
Geetika Khanna Mongia has 7 Years of experience in the department of Nutrition and Dietetics along with an experience of working in Multi Specialty Hospitals. Specialization: Cardiac Care, Diabetes, Weight Loss, Weight Gain
View Bio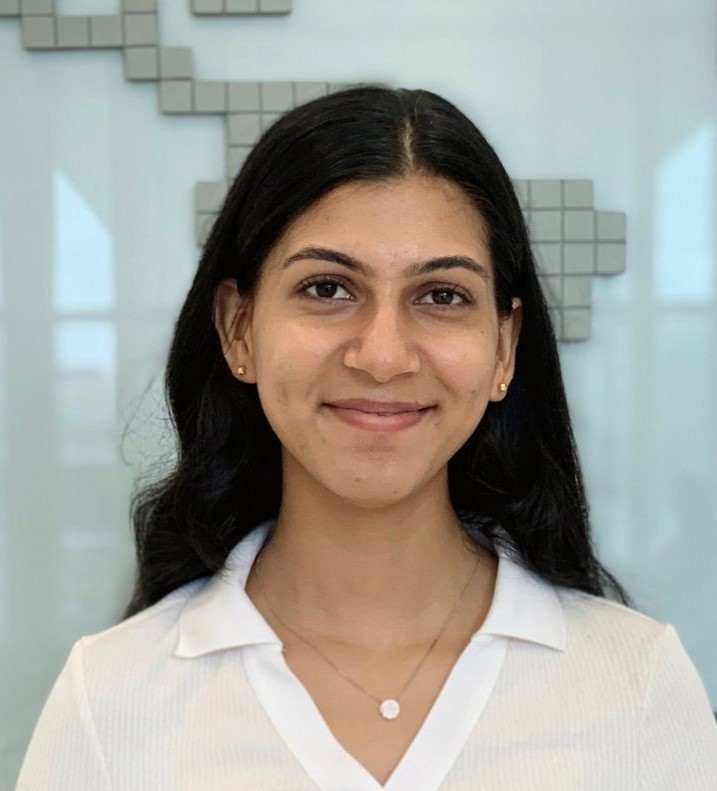 Shakshi Malik
Clinical Nutritionist
Shakshi Malik is a Clinical Nutritionist who have worked with several health and wellness startups. She has also conducted various workshops and seminars on diet and nutrition. With her passion and enthusiasm, she believes in creating healthier lives! Specialization: Gut Health, Hormonal Health, Metabolic Health, and Weight Loss
View Bio
Sonia
Weight Loss
Very pleased with Nutriotalk's Diet Plan. I have reduced my weight within 10-15 days of the diet plan. I used to crave munchies, but my craving has become zero after taking the diet. My body feels lighter, also I noticed my hair fall has reduced to s...Read More
Suman
21-Days Body Cleansing Plan
Have followed the diet plan to an extent (no gluten, no sugar, no fried foods) and l loved the recipe of mint, ginger, and green tea. I feel fresh and energetic with this drink! Very pleased with NutrioTalk and Labdhi Shah (Health Coach) with the...Read More
Sunita
21-Days Body Cleansing Plan
With this weekly diet plan, I have set my dietary routine which was much needed. And consumption of water has also increased within a week. Excited for 2 more weeks! I loved the diet plan provided by NutrioTalk as the diet included everything that...Read More
Tanuja
21-Days Body Cleansing Plan
Within a week of this diet program, I have reduced my weight to 1kg, and got to know about the right timing for each meal. Looking forward to a healthy journey! This 21-Days Body Cleansing Program was fun and healthy. The weekly follow-ups by Labd...Read More
Sonia
Weight Loss
I am glad that I took up my health journey with NutrioTalk. This 1-month diet plan was great as I reached my ultimate health goal (reduced inches and lower body fat). This diet has kept me full yet healthy at the same time. Also, my legs used to ache...Read More
Akanksha
Post-Pregnancy
It's just been a week and I have lost 1 kg weight with your diet plan and exercises along with your guidance. I am really happy to lose weight despite having Thyroid. Thank you so much Anju Ma'am and NutrioTalk for providing me with the plan :) ...Read More
Mannat
Post-Pregnancy
I would like to thank you for last week's thorough and well organized diet plan and training. With this diet plan, I have almost lost 2 kg in a week along with a cheat meal. I am really happy with your diet plan, sessions, and regular follow-ups. I a...Read More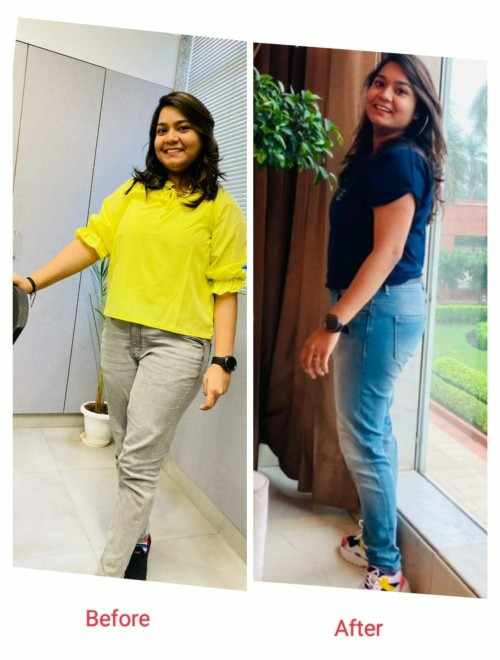 Muskaan
Weight Loss
Thank you very much, you guys supported me a lot, motivated me to lose weight, and now I feel very light and active. I have lost 4kg weight in a month and I am very happy and the biggest thank you to NutrioTalk team who guided me to choose the right ...Read More
Anchal
Weight Loss
Thank you NutrioTalk for providing a great platform and great dietitian. I am very much satisfied with Anju Singh, Dietitian as I have lost 2kgs with no hunger pangs. Thank you for always adding those foods which I like and letting me know the concep...Read More
Sonia
Weight Loss
Thank You NutrioTalk and Siddharth Keswani (Diet and Yoga Consultant) for providing me a healthy yet delicious diet plan. It has been a month and I have reduced 2 to 3 kgs. My health goal was just not weight loss but to stay healthy as well. And the ...Read More
Archana
Weight Loss
The pan was really good. I felt light but energetic and Labdhi Shah, Nutritionist was full of enthusiasm and very helpful. The platform provided with elaborate meal plan. You and your team made sure that everyone was there during the video calls(adju...Read More