Erratic sleep patterns, irregular eating habits, an unhealthy diet, increased stress leads to several health issues. With this lifestyle, it becomes difficult to take care of our health. Thus, including detoxification in your health care regime can be beneficial for your health in many ways.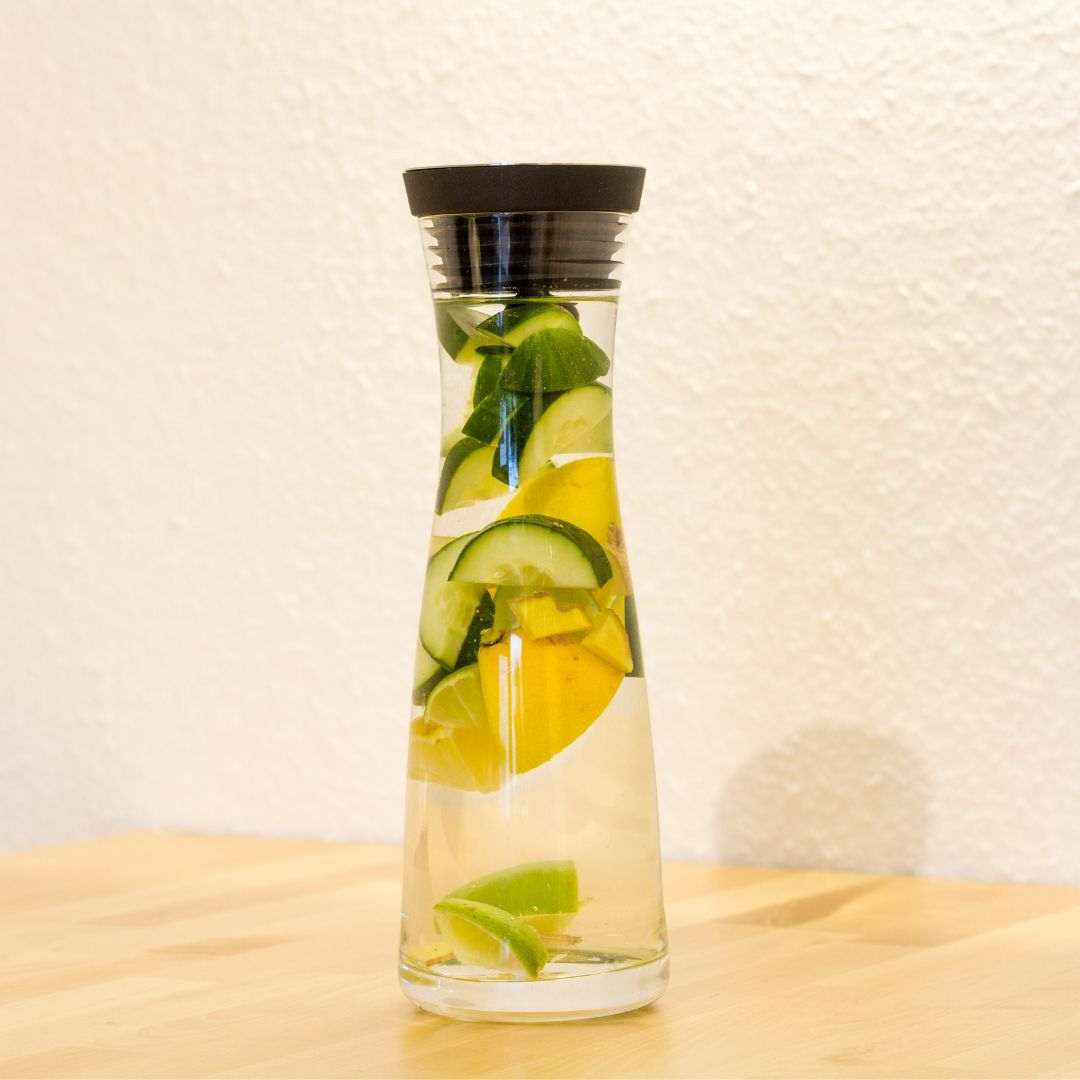 What is Detoxification?
Detox means flushing out toxins from your body. These toxins have certain health effects on your body which might lead to serious health issues. However, our body can get rid of these toxins naturally through urine but we tend to consume toxins in high amounts due to exposure to preservatives, pesticides, etc. Thus, a detox regime becomes necessary. A homemade detox regime would cleanse our vital organs and provide an array of benefits including weight loss, improved digestion, better functioning of the liver, improved metabolism while providing a boost of energy. We have heard a lot about different detox drinks. These drinks have become the most preferred way to detoxify the body. Most detox drinks are prepared using Ayurvedic herbs, anti-oxidant-rich fruits, flowers, which can be included in our diet to flush out the harmful toxins. Detox drinks or detox water is packed with anti-oxidant and anti-aging properties while including several minerals to promote a healthy gut and improved digestion. It's the perfect drink to detox your body without any hassle. People might confuse detox drinks with weight loss drinks, but, it's not technically a weight loss drink but definitely, a great start to get all the health benefits of drinking water with herbs, fruits, and vegetables. Homemade Detox water can also be called fruit-infused water. Adding fresh fruits, vegetables, and herbs to a glass of water do not only change the taste of water but makes it healthier as well. Try out these detox drinks homemade and you can prepare different drinks every day and release toxins from your body. Detoxify yourself!
7 Homemade Detox Drinks
1. Turmeric detox
This detox drink recipe is a blend of antioxidants like turmeric with spices such as ginger, black pepper with honey, or jaggery. As we all know, turmeric is considered an effective herb in Ayurveda and is known to cure and prevent various health issues. According to a study, turmeric is known as Golden spice which has a very long history of medicinal use and is also called "Indian Saffron" due to its yellow color. Hence, it is recommended for all detox drinks. Add ginger, black pepper, turmeric, and jaggery into boiling water. Strain and sip it!
2. Refreshing Green Water
Add sliced cucumber, crushed ginger, lemon juice, mint leaves, and pink salt in a jar of water. Drink this natural detox water instead of plain water. This antioxidant detox water makes the best digestive aid and is refreshing and energizing loaded with Vitamin C, Vitamin A, and anti-oxidants.
3. Coconut Detox
It's an easy and refreshing detox recipe. Mix lemon juice and mint leaves into coconut water and drink it up! Coconut water is a natural drink that consists of various minerals and vitamins, and it's a powerhouse of potassium. This drink would keep you hydrated the whole day.
4. Tulsi Detox
Tulsi has numerous health benefits as it promotes healthy digestion, liver detoxification along with other therapeutic properties. Add tulsi leaves, black pepper to the boiling water. Squeeze lemon in a glass/cup, pour the water, and sip it up! This detox water would promote a healthy weight while burning fat potential.
5. Grapes Mint
Blend Grapes and Mint leaves in a mixer with half a glass of water. Strain it and add pink salt and black pepper. Delicious and Healthy! Grapes are packed with several nutrients and are rich in antioxidants. Grapes would sweeten your drink while mint leaves round out the flavor for this detox drink. This drink contains a lot of fiber, as such it promotes a healthy gut and digestion.
6. Strawberry Basil Detox
Milka Tariq, Clinical Dietitian suggests this detox water and it's her recipe. To make this detox drink, add 4-6 strawberries and some basil leaves in a mixer with a glass of water. Also add half lemon, a pinch of black pepper, and pink salt, and blend it. Strawberries are a rich source of antioxidants, vitamin C, and fibre; very helpful in lowering blood sugar levels and fats in the body among diabetic patients especially. Basil leaves have anti-inflammatory properties that prevent from gaining weight, enhance metabolism, improve digestion of the body, also enhance immunity.
7. Apple Cinnamon Detox
Milka Tariq says add 3-4 slices of apple, one cinnamon stick, or one teaspoon powdered form in a glass of water along with half lemon slice. Keep it for a couple of hours and even more. Drink it and get a natural flavor with every sip! Cinnamon is a power bank of nutrients, especially antioxidants that's why it's very helpful in detoxification among cancer patients. It is equally beneficial for diabetics and hypertensive patients. Apples are rich in flavonoids and provide flavor and energy. The amazing thing about this detox is, it can be used by women suffering from menstrual cramps. It will reduce the pain and provide a soothing and energetic effect to the body. These natural body detox drinks would surely do wonders for your health!
Benefits of Detox Water
Weight loss is not the core purpose of detox water. However, it can help in reducing weight by detoxifying harmful chemicals and free radicals we get in intentionally and unintendedly along with following healthy weight loss plans by dietitians. According to Milka Tariq, Clinical Dietitian, plain water has a key role in weight management because it induces satiety, enhances metabolism of the body and brings a good mood, and creates happiness by affecting hormonal balance in the body. As per one of the studies, drinking half-litre water before a meal enhances the 30% metabolism of a person for an hour. However, Detox water has a bunch of benefits. It does not only regulate metabolism but also provides low calories and develops satiety feelings along with detoxification of harmful metabolites. One can use it for the sake of natural flavors and a healthy way to reduce weight along with a a nutritious meal plan . Detox water is dense with nutrients rather than calories. One can take detox water with an empty stomach and one glass before every meal. It could be used as a healthy natural flavored snack, especially for those people who are suffering from diabetes, high cholesterol, and cancer.