A 7-day diabetes control program can be a helpful way to jumpstart better blood sugar management and develop healthy habits for managing diabetes. However, it's important to note that diabetes management is a long-term commitment, and a 7-day program should be seen as a starting point. Always consult with a healthcare professional before making any significant changes to your diabetes management plan. Here's a sample 7-day program: The Program Includes: 1. Meeting with your healthcare provider to discuss your diabetes management goals and get personalized advice. 2. Creating a meal plan that focuses on balanced nutrition, portion control, and carb counting. 3. Tracking your blood sugar levels regularly. 4. 7-Days Workout and Yoga with Fitness Instructor 5. 7-Days Meal Plan 6. Diabetic Profile Test with Thyrocare (Extra Charges) 6. Daily Tips and Advice to Manage Diabetes from Health Expert Enroll In Our 7-Day Diabetes Control Program and get ready for Diwali!
Pushpa Sharma
Dietitian & Nutritionist
Pushpa Sharma is currently working as The Head of The Department of Dietetics Department, Marble City Hospital, Ajmer. She believes in Creating Healthier Lives and keeping oneself healthy with good diet and exercise. Specialization: Sports Nutrition, Diabetes, Hypertension, Weight Gain, Obesity, Pregnancy, Surgeries, Trauma Care, Cardiac, PCOD, Cholestrol-Control Diet, Pediatrics, Cancer, Clinical Diet
View Bio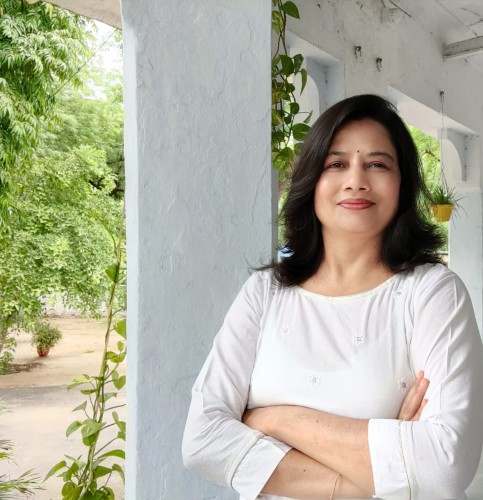 Savita Verma
Yoga & Spiritual Therapist
With 14+ years pf experience in health and fitness industry, Savita Verma brings her expertise in Yoga, Meditation, and Spiritual practices. She is also a Nutrition Planner and Reki and Spiritual Healer.
View Bio